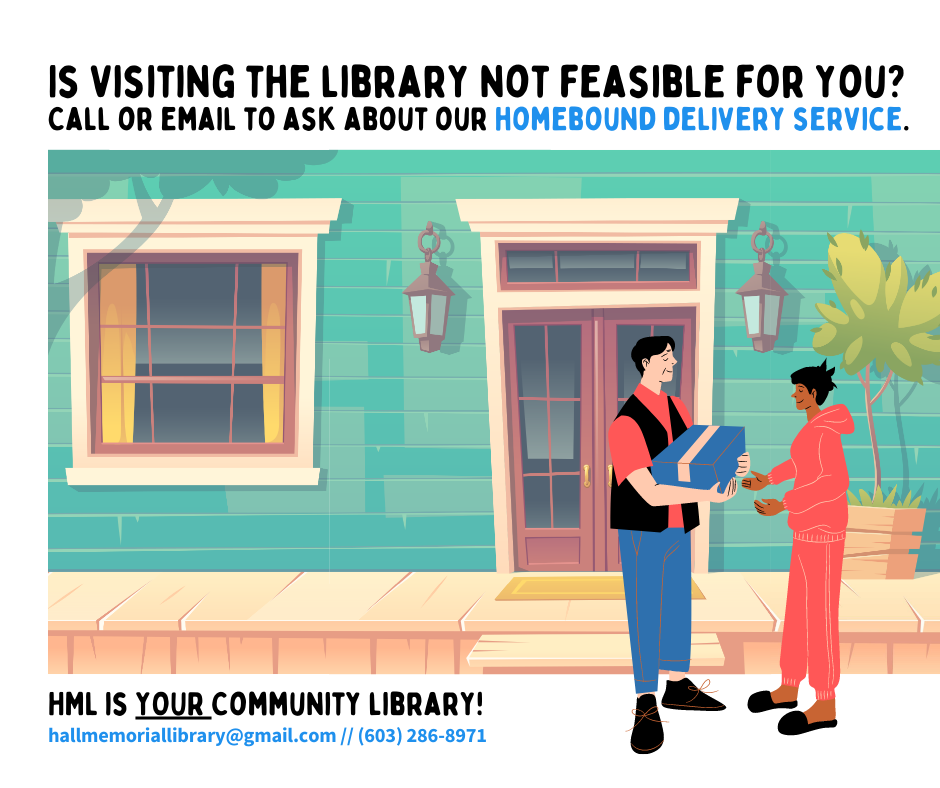 Looking for a convenient way to get your hands on your favorite books without leaving your home? Look no further than our Homebound Delivery service!
With this service, you'll have access to all of our library materials delivered right to your doorstep. Signing up is a breeze - just give us a call or fill out our form today.
Once we have established your account, one of our friendly staff members will be in touch to arrange your first delivery and help you choose the items you're most excited to receive. Whether you're homebound temporarily or for the long haul, our Homebound Delivery service is the perfect solution for your reading needs!