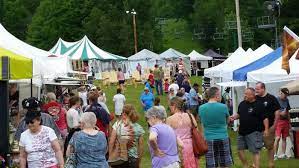 Shows are June 25th, July 9th and August 13th.
Online application available here. 
Vendor set up will be between 8:00 - 9:00 on the day of the event. Vendors will then be required to move their vehicles to the backside of the Union Sanborn School. Bathrooms will be easily accessible inside Hall Memorial Library during open hours 10-2, and will be available if needed by asking one of the event staff members between 8-10. Vendors must bring their own table, chairs, tent, etc., and will set up in their assigned 10x10 space. Checks may be mailed to the library, payment and contract must be received no later than one week prior to the event.
Additional space/special accommodations may be requested by emailing Brittany, brittany@hallmemoriallibrary.org