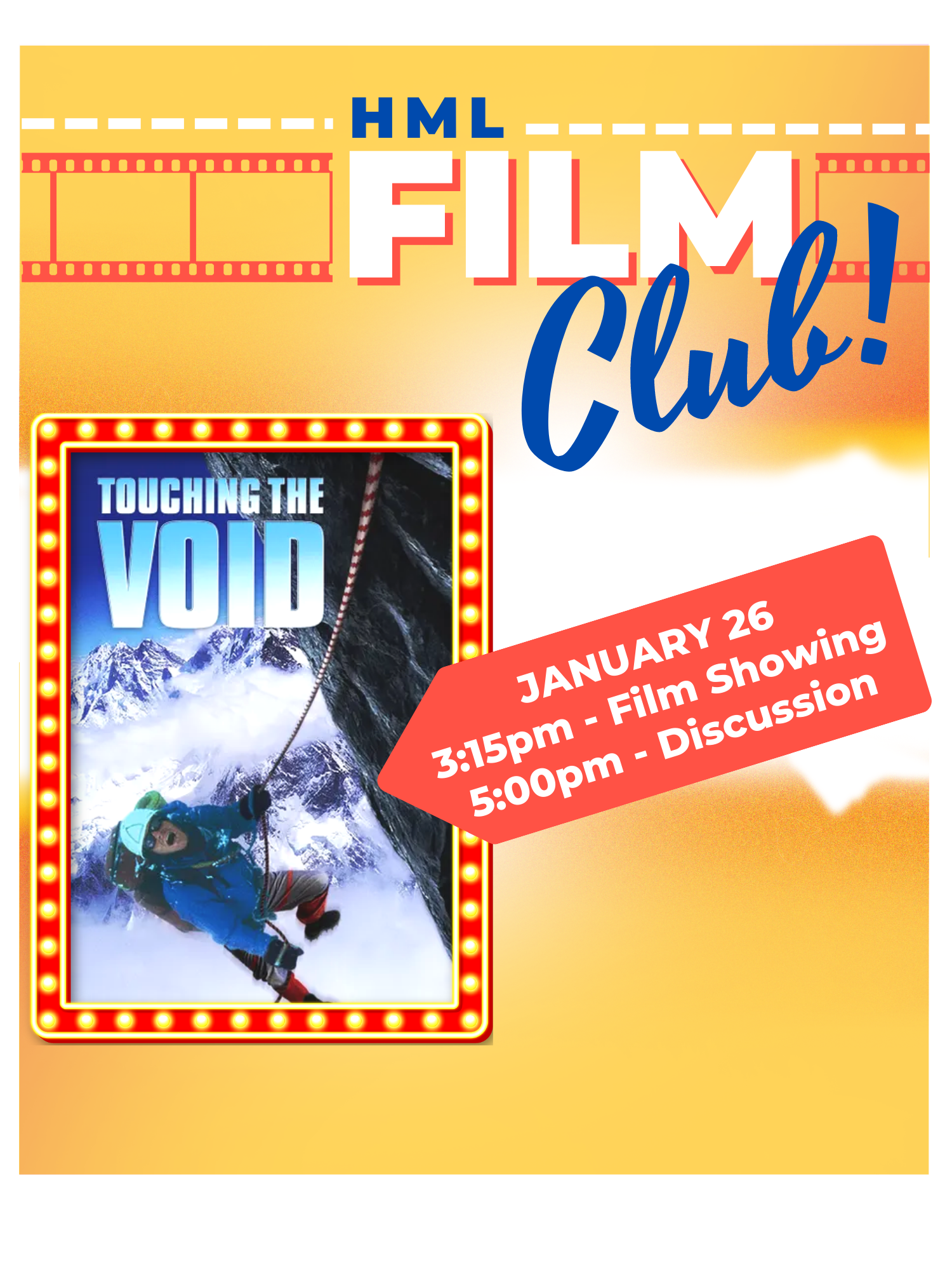 You've heard of book clubs, but what about... film clubs?
Just like a book club, we will all be watching the same film, and meeting to discuss! Join us for the pre-discussion viewing, or watch the film on your own and meet us for discussion only. DVD copies are available at the library, and the film is streaming on Amazon Prime video for those of us with subscriptions.
We will be watching 'Touching the Void': Two young climbers succeed in being the first to reach the summit of the Siula Grande in the Peruvian Andes. As they embark on the treacherous descent down the mountain, their lives are placed in great danger.
Monday, January 26; Film showing at 3:15, discussion from 5:00-6:00 PM