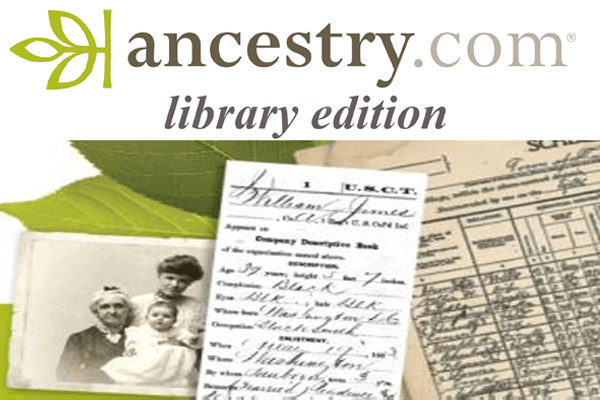 Discover your family's story at the library!
We are pleased to announce that Ancestry Library Edition is now available from any of our public access computers and via the library's WIFI network. 
Search billions of records and discover your family's story! 
Content for Ancestry Library Edition is sourced from libraries, archives, and special collections all over the world. Many collections include images or transcriptions in addition to the indexed information for each record. Some examples of the types of records you'll find in Ancestry Library Edition. 
Historical Records

Birth, Marriage, & Death
Census & Voter Lists
Immigration & Travel
Military
Schools, Directories, & Church Histories
Tax, Criminal, Land, & Wills
Reference, Dictionaries, & Almanacs

Stories & Publications

Stories, Memories, & Histories
Newspapers
Periodicals & Magazines

Photos & Maps

Photos
Maps, Atlases, & Gazetteers